Shoe Covers, Spray Jackets and Life in the Small Chain Ring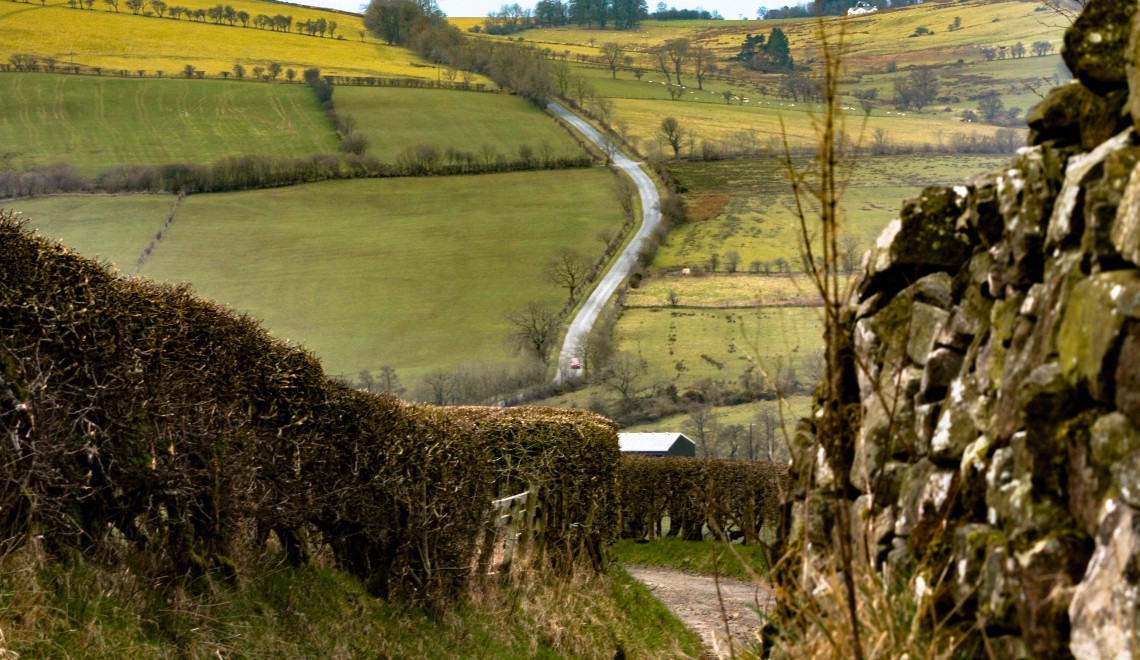 Cycling the Cumbrian countryside was always going to be a far cry from the Swan River loop. And as Colby pulled up Ireby, where we would spend our first month, on Google Street View we were filled with excitement. Sheep dotting the rolling green hills. Cute little walled country lanes and puffy clouds in the albeit greying sky. It was like something off a quaint postcard, and this was where we would be riding . . . for a whole month.
But there was another side to my anticipation. Narrow roads, blind corners and potholed pavements. The last time I drove down these country lanes my knuckles were white around the steering wheel, and that was with 1 tonne of tin box to protect me. Throw into the mix the unknown attitudes of British drivers and I was feeling more than a little nervous.
What I didn't anticipate however was the weather (or the grades!) Sure, armed with my brand new fleecy knicks and several spray jackets I knew it would be cold. And as I paraded out for our maiden voyage, layered up in under armour, jersey, fleecy arm warmers, gillet, jacket, shoe covers and three head warmers, I was filled with a sense of pride at my foresight . . . even if it did add to our combined baggage total of 150kg.
Colby however was quick to bring me back down to earth. "For God's sake, it's six degrees, not minus six."
He had a point. I didn't even wear leg warmers back home unless it was less than three degrees. So I lost the jacket, gillet and shoe covers. Afterall, we were only doing a 15km spin around the next village.
The landscape didn't disappoint. Rows of daffodils lit up the hedged shoulders and lambs frolicked in the patchwork fields. What should have been a half hour spin turned into an hour and a half as we gazed in awe at the spectacular scenery, stopping every hundred metres to take photos. But toes lost all sensation and ears froze under the three layers of head warmer I'd retained. It would be the last time I made the mistake of losing layers. I may have only worn leg warmers in less than three degrees . . . but back home it was usually fourteen degrees by the end of my ride. In Cumbria, it is permanently six degrees.
For the next three days, the rain set in. I gave up on checking the forecast. Clicking each day, then every hour in the hope that the little sun motif would poke out from behind the incessant rain-tailed cloud. From peeling back the curtain each morning in the hope that what looked like a grey glow was actually blue sky. I even forgot my resolution that this trip was about adapting . . . even if that meant going outside in the pouring rain. And then, on the fourth day, the sun came out.
Blinded by the sudden brightness, we scrambled for shoe covers and spray jackets, mapped out a 70km ride and took off up the road. I was out of gears by the time we reached High Ireby, and struggling with the constant crunch crunch of my derailleur after the local senior citizens bus had showered me, and my bike, in mud. My quads and lungs burned with equal ferocity, yet all I could think about was training for Europe, regardless of how much it hurt.
Sixty-five kilometres, 1300 vertical metres and three coffees later I could barely face the next 18% wall that loomed ahead of me. Not unlike myself, the unforgiving Cumbrian terrain is all or nothing (usually 'all'!). There's no such thing as a steady 6% climb, only an unrelenting series of 15%ers, with regular kicks up into 'wall' status. And if I thought that Sunday afternoon ride was hard, there were still the mountain passes to conquer.
Of the eight main Cumbrian mountain passes, three, of varying difficulty, are within easy reach of Ireby: Whinlatter, Newlands and the great Honister. Of course (all or nothing) I wanted to conquer them all. Now I'm not in the greatest shape after two years of injury and interrupted training. But what I lack in fitness, skill and strength, I make up for in sheer pig-headedness. Cumbria was all about conquering the signature climbs. If I thought I had a chance of convincing Colby to ride Hardknott Pass (one of the UK's most difficult climbs with a difficulty score of 10/10) I would have tried. But for the time being, despite the onset of what I had thought was a minor cold, I let Colby navigate me towards Newlands Pass.
The road curled past the picturesque Crummock Water, through the quaint little village of Buttermere, then like an unexpected punch in the face kicked up into a grade so steep that I struggled to keep my front wheel on the ground. No doubt this says more about my riding ability than the grade, but either way, I hopped across the road like a demented kangaroo before making an unceremonious dismount . . . right in front of a car who, thank God, had anticipated that nothing was going to end well here. Although my pride sustained a serious haemorrhage, my body was uninjured and my pig-headedness had just received a jump start. I stared up at the road unfurling before me. No more than 18% . . . surely? It would not get the better of me . . . no matter how many times I had to stop.
The number of times I did have to stop were lost among the number of swear words which escaped my lips. Not to mention the number of times I struggled to take off from a stationary position while both trying to clip in and keep my front wheel on the road. But after sending Colby ahead to give his opinion of whether or not I could make it over the summit (and maybe a teensy bit of walking) I had conquered my first mountain pass*.
Despite my best intentions, and insistence on a reconnaissance mission, I never did conquer Honister pass, the steep treacherous mountain with a difficulty score of 9/10. Something about Colby's hill start which saw the van sliding backwards towards a gully after letting an oncoming car pass had me shelving that plan until 'next time'. But for another check on my tattered achievement list I did make it up the puppy of the three passes – Whinlatter – leaving Colby home in bed to overcome his Man Flu.
Aside from not being particularly fit, I'm also not usually great on solo rides. I have a tendency to struggle with an image of myself, lying unconscious in the road, discovered only when a motorist decides to investigate the 'Bump Bump' that had just come from under his car. Yet as I wound through the the hedged laneways and along the narrow roads I was filled with a sense of calm. The pavements might be barely three meters wide, yet motorists still manage to find a meter and a half to pass, sitting at a safe distance until it's wide enough to get around, and sometimes waiting 300m up the road to allow me through.
After three weeks of killer grades, I barely noticed the climb to Whinlatter Pass. The road inclined slightly and paled into insignificance against the road to High Ireby. But the descent was the true gem of this ride. The road slid down through the pine forest, cyclists grinding their way up in the opposite direction all giving a nod and a "Hi," regardless of their pain. The road eventually opened out over the stunning Bassenthwaite lake but I struggled to enjoy the view . . . while keeping a look out for potholes at high speed. Finally dumped in the tiny village of Braithwaite, all I had left was the epic climb back into Ireby.
Riding Cumbria is a constant dilemma between trying to stay warm, and being unable to face the next 20%er which will keep you such. And after a month in the small chain ring I'm beginning to reconsider Colby's insistence at a 32 cassette. I no longer have the energy to feel the shame of defeat!
* I attribute my lack of performance that day to the onset of the flu which subsequently saw me laid up in bed for five days, and not at all to . . . ehem . . . lack of fitness.