Two 'Snobs' touch down in Tokyo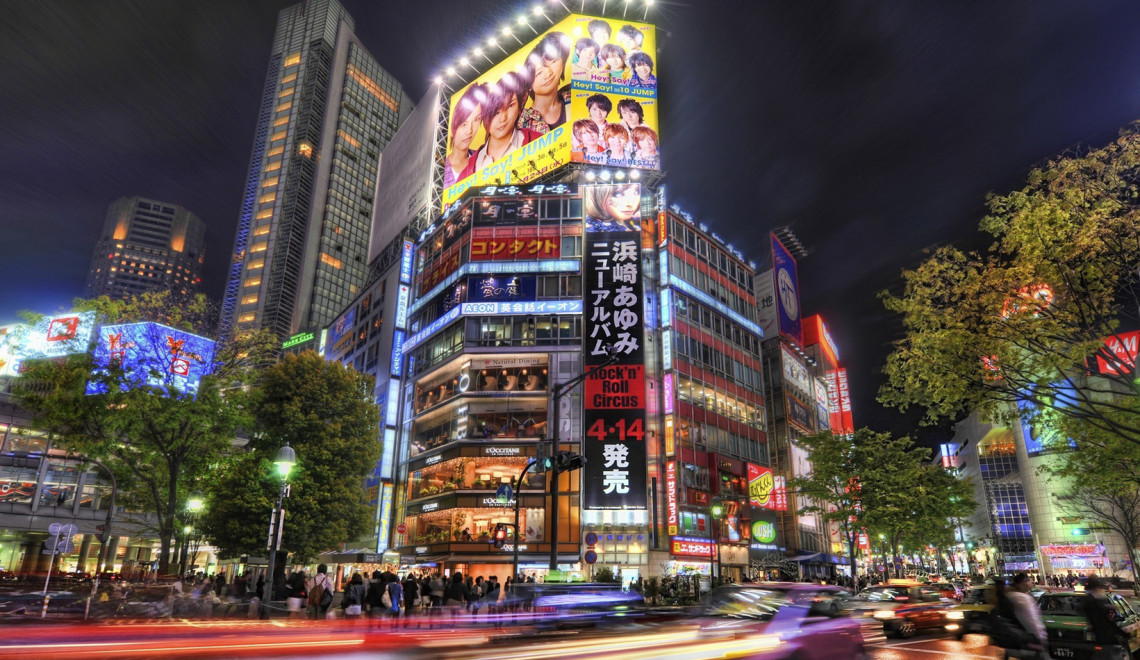 It is not until we touch down at Haneda International Airport, that my last 8 week's worth of anxiety fade to nothing, and I am filled with an overwhelming sense of calm. The suspicious looking bloke in row 31, who has overcompensated with Australian souvenirs, and the ethnic looking bloke from Business who decided to stretch his legs in the cattle class cabin, have faded to the back of my mind. I am back on beautiful Japanese soil. Back in the place that restores my faith in humanity.
While backpacks seemed like a great idea, given our transient itinerary, (and to be honest, I'm exceptionally proud of myself for culling my belongings for the next 2 weeks into such a meagre vessel) after heaving my 28kg pack through Tokyo like a giant snail, I begin to wonder. To make matters worse, the 'second rate' (albeit 4 star) hotel in the centre of Shibuya does not offer a bellboy service. Thankfully however, it does offer a bank of trolleys which we make good use of.
In typical Japanese style, the room is little bigger than a shoebox, and as much as we are hankering for a club sandwich to fill the gaping abyss in our stomachs, the hotel does not offer room service. So we are forced to venture out, in search of food at 11pm. Thank goodness this isn't Perth!
The night is freezing and, in the absence of a suitable jacket, we slip into the first appropriate looking eatery. Having overcome a small language barrier at the door, we are seated at the bar, overlooking the kitchen . . . or should I call it a cooking area.
The restaurant is small, dark and filled with cigarette smoke. But I don't need to force a smile. This is real Japan. Cooking utensils clang from behind the bar and hot plates sizzle. Waiters and kitchen hands shout above the hum of conversation, and the scent of delicious food fills the air.
As the only Westerners in the place, staff and fellow diners are falling over themselves to help us. In broken English, the chef points out his recommendations. A young couple next to us point to a menu item, then to their plate, offering us a 'try before you buy.' And the waitress scurries over with several bottles of wine, offering us the labels to choose from. In a year I had forgotten just how genuine and lovely this culture is.
Finally we are served three outstanding dishes, followed by probably the best fish I have ever tasted. Club sandwich pales into insignificance.
Warm with wine and kindness, we shiver our way back to our hotel. The Shibuya intersection bustles with eternal activity as we are swept up in the glass elevator. I can live with the shoebox hotel room. I am back in the place I can ride the subway with no fear of being robbed. Where public transport is the easiest thing in the world to use. Where public spaces are clean to the point of pristine and where I am surrounded by some of the most beautiful people in the world.